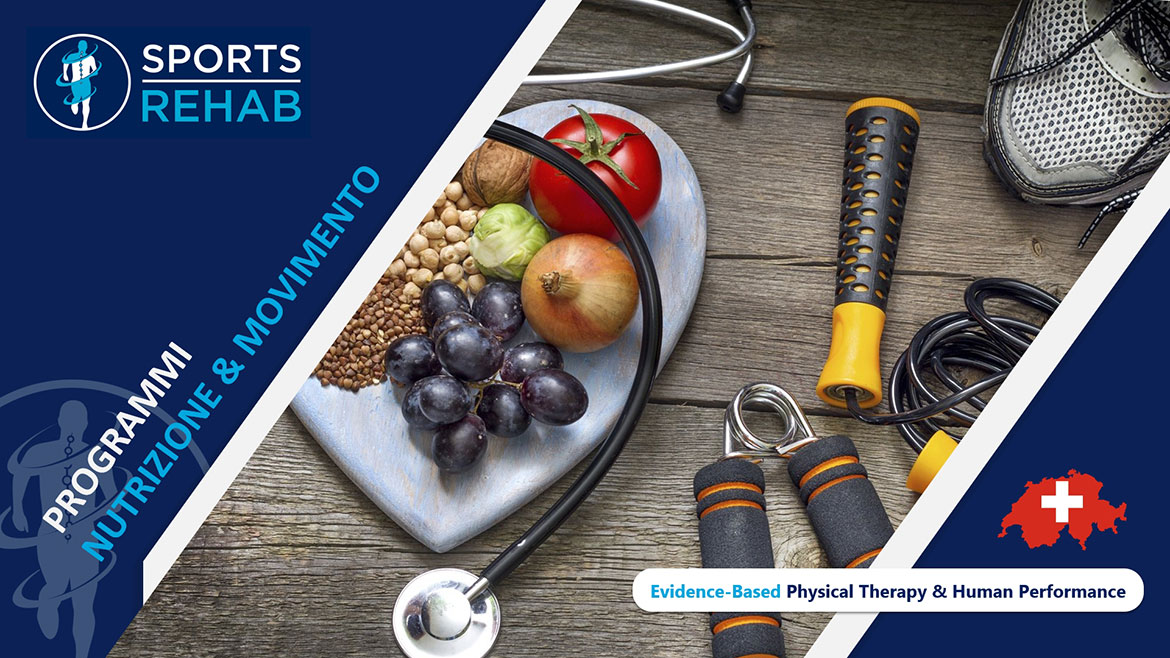 Nutrition
A proper nutrition, regular physical activity, and a balanced body weight are essential components of a person's overall health and well-being.
Combined, they can help to decrease a person's risk of developing serious health conditions and can also have a great impact on the athlete performance.
Nevertheless, nutrition can directly affect recovery and function while an individual is under a Physical Therapist's care.
Within the Sports Rehab staff there is a Physician & Nutritionist which specialized with a Master Degree in Clinic Nutrition and Dietology. Such profile carries out specialistic and professional advices for people who desire to lose/gain weight with or without associated pathologies and to athletes at all levels, for the optimization of nutrition that is strictly connected with the athletic performance.
For this purpose, body composition analysis is used for both the common person and the elite athlete to determine at first, and then monitor, the proportion of lean muscle mass, fat mass and total water component.
We use the very best and scientifically validated bioimpedentiometry system which for years has proven to be precise, safe, and that is supported by countless publications on international scientific indexed journals.
A tailored program is eventually generated meeting the patient/athlete's goal.
Various sports federations, professional sports teams and elite athletes already use this method of analysis to optimize their training programs and progress in performance.